Are you wanting to surprise your Valentine with something a little different this year? Look no further than our delicious Choc-coated Chilli Peanut-Butter Brittle!
Chocolate and flowers can get a little boring but by adding a bit of extra zest (and chilli!) to the chocolate, you will definately make a lasting impression. The combination of the sweet chocolate and savoury taste of the peanuts is complimented perfectly with a subtle kick of chili.
If that's a bit too hot to handle, check out our range of delicious choc-coated and jelly range guaranteed to make your special someone swoon. Can't get to our store? Give us a call and we can deliver straight to your door!
Happy Valentines Day!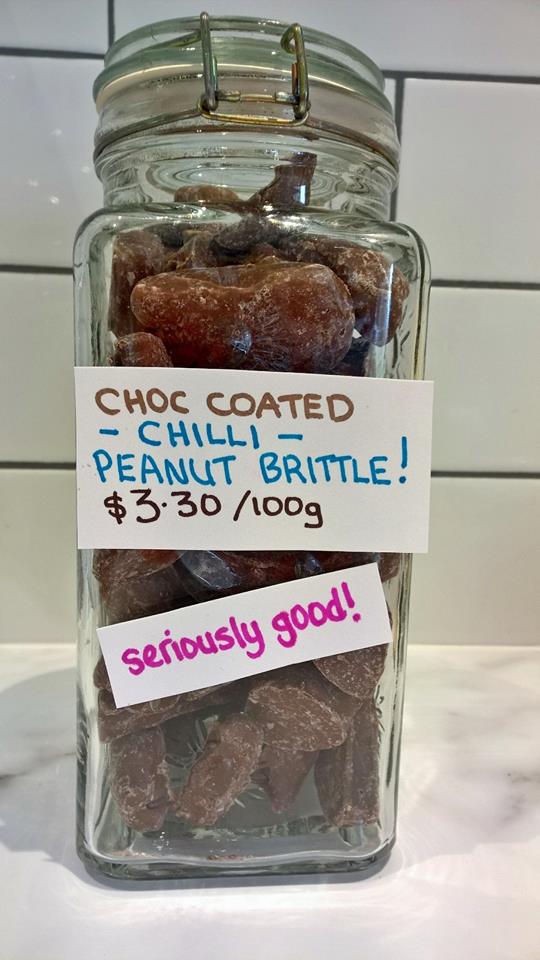 Save